With Easter approaching we learned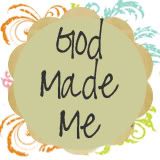 and
God Made Jesus
!!
He is not here. He has risen, just as He said. Matthew 28:6


We learned about the pain, love, and hope found in our loving Savior in the
jelly bean prayer
The poem reads:
Red
is for the blood He gave.
Green
is for the grass He made.
Yellow
is for the sun so bright.
Orange
is for the edge of night.
Black is for the sins we made.
White
is for the grace He gave.
Purple
is for His hour of sorrow.
Pink
is for a new tomorrow.
And handful of jelly beans,
Colorful and sweet,
Is a prayer, a promise,
A loved one's treat!
Happy Resurrection Sunday!
We watched our new Easter movie and read our new book
We used ribbon to lace
He Is Risen!,
We
did an online coloring of The Empty Tomb

(who knew !!!)
We learned about Resurrection Eggs and used this fun printable
We also learned lots about eggs, bunny rabbits, and everything else fun for this season.
We colored with chalk in the shape of eggs
and made an Easter Bunny with our footprint
I would encourage you to watch this video link as we approach this
season of remembrance of all He has done for our ultimate joy in Him.
Do you know Him?